The Biggest Sale of the Year ----- JQUEEN Crazy Black Friday Sale
25 Nov 2021
The best deal of 2021, JQUEEN's Black Friday sale is coming! Do you want to buy products at a better price? As a young brand, JQUEEN has been adhering to the principle of customer first. In order to celebrate the arrival of Black Friday, JQUEEN watch winder has specially launched a lot of promotional activities to repay the support of new and old customers.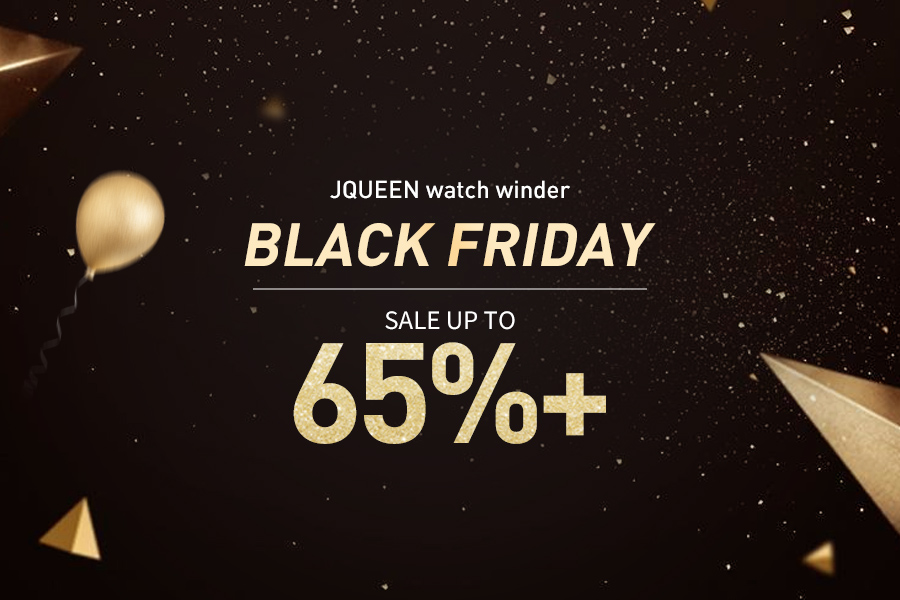 This Black Friday sale, we have prepared lots of special offer for you.
During the Black Friday sale, many products of JQUEEN are up to 65% off. If you make a reservation before then you can enjoy an additional 50% off about high-sale products. Just need only £34.99, you will get a single watch winder. When faced with such an offer, don't you want to buy it?
In addition to some discounts, we also have other offer. If you purchase over 99£, you will get a For £5 off , and £20 off purchases over 299£. If you purchase over 599£, £50 off. For the above mentioned discounts, you only need to enter the corresponding code in the checkout page. All participating products are eligible for free shipping, so hurry up and pick a product of your choice to take home.
There are also many different models of products participating in this black Friday sale. We have selected a number of products with high customer satisfaction to meet your different needs.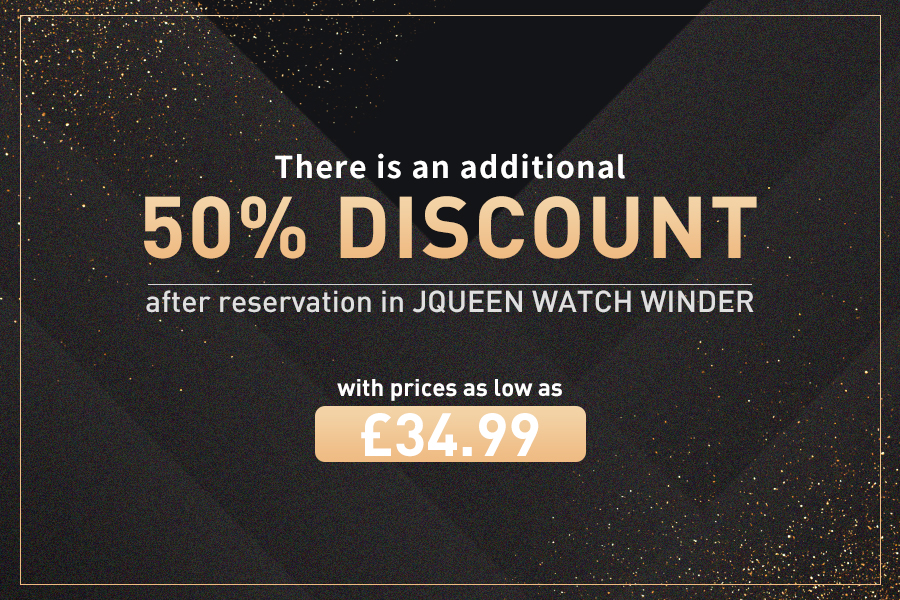 In order to give thanks to the new and old customers, we arranged a 24-hour limited time seconds in the November 25 to participate in the sale activities of these four products are also our store's hot products.
The black leather double watch winder comes in a classic black and red color scheme with a soft, high quality leather face. Five modes are available to meet the winding needs of your watch.
The ebony double watch winder and the black double watch winder are similar. The most important feature is their classic shape and their soft pillow. It can help you watch wind, but also a very good decoration, and at the same time it can protect your watch.
The ebony quad watch winder is what many customers repurchase. This one is very practical. It has a place to wind and a place to store. At the same time, its locking clasp is able to keep your watch safe so that children will not damage your watch.
Time is running out. Just get it before it's gone.
In addition to the products participating in the black Friday, our other products are also well received by our customers. All of our products are made of high quality materials. The surface of the watch winders are treated with dozens of processes. The piano baking lacquer technology makes the surface of our products smooth and textured. Our products use Mabuchi motor, the products work basically with no noise. Our products are powerful, which can both winding and storage. The LED light inside the product can also display your collection.
Hurry up for the Black Friday Sale
There are many new products in this shop which will be very favorable, and coupons will be issued. Moreover, we will also have many products in special offers for a limited time. More promotions are waiting for you. Finally, after investigation, the quality and style of our products are welcomed by many customers. We promise to provide you with after-sales service.